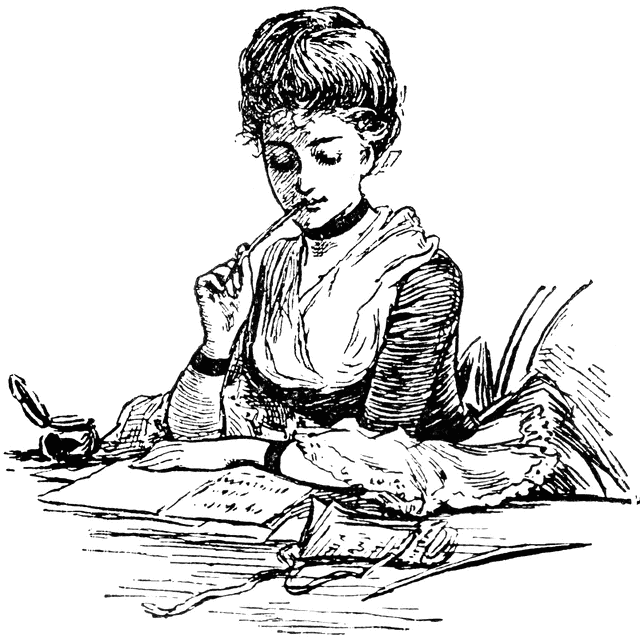 "A young woman
In a black and simple dress
With a delicate white collar,
Dark old-fashioned desk
With a single candle
Tearing wax,
Books, papers, and notes,
A bottle of ink
Are lavishly covering
Everything.
A quill in hand,
Long fingers, silver rings
Are richly spotted
With purple ink.
She's staring at
The flickering flame,
Searching for words and images,
Recites what isn't written yet –
A dreamy woman,
A little Poetess".